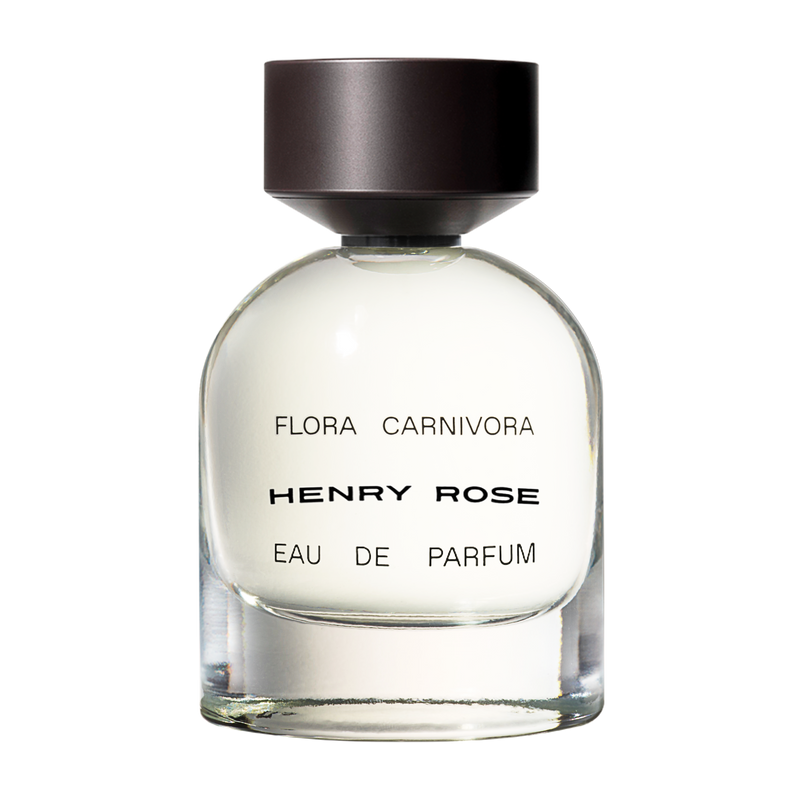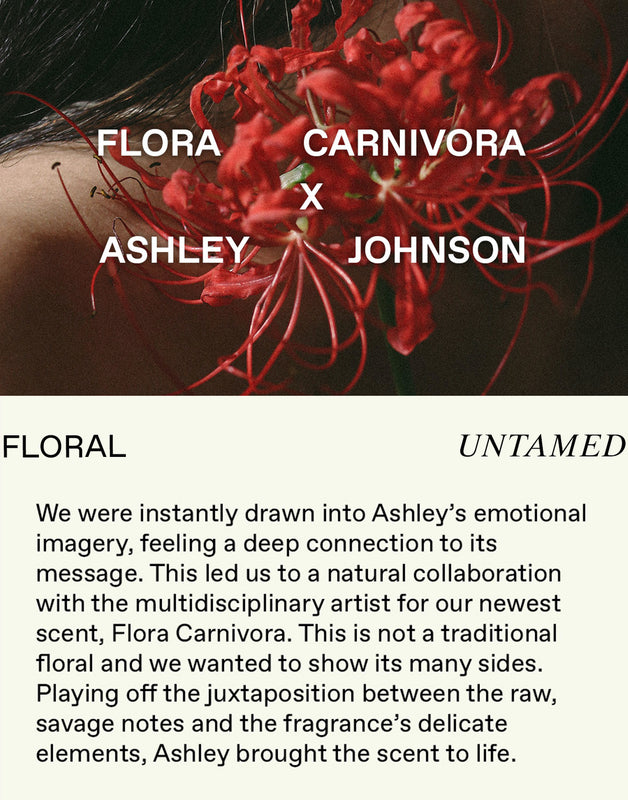 FLORA CARNIVORA
X
Ashley Johnson
In collaboration with multidisciplinary creative entrepreneur Ashley Johnson, Flora Carnivora comes to life.
SHOP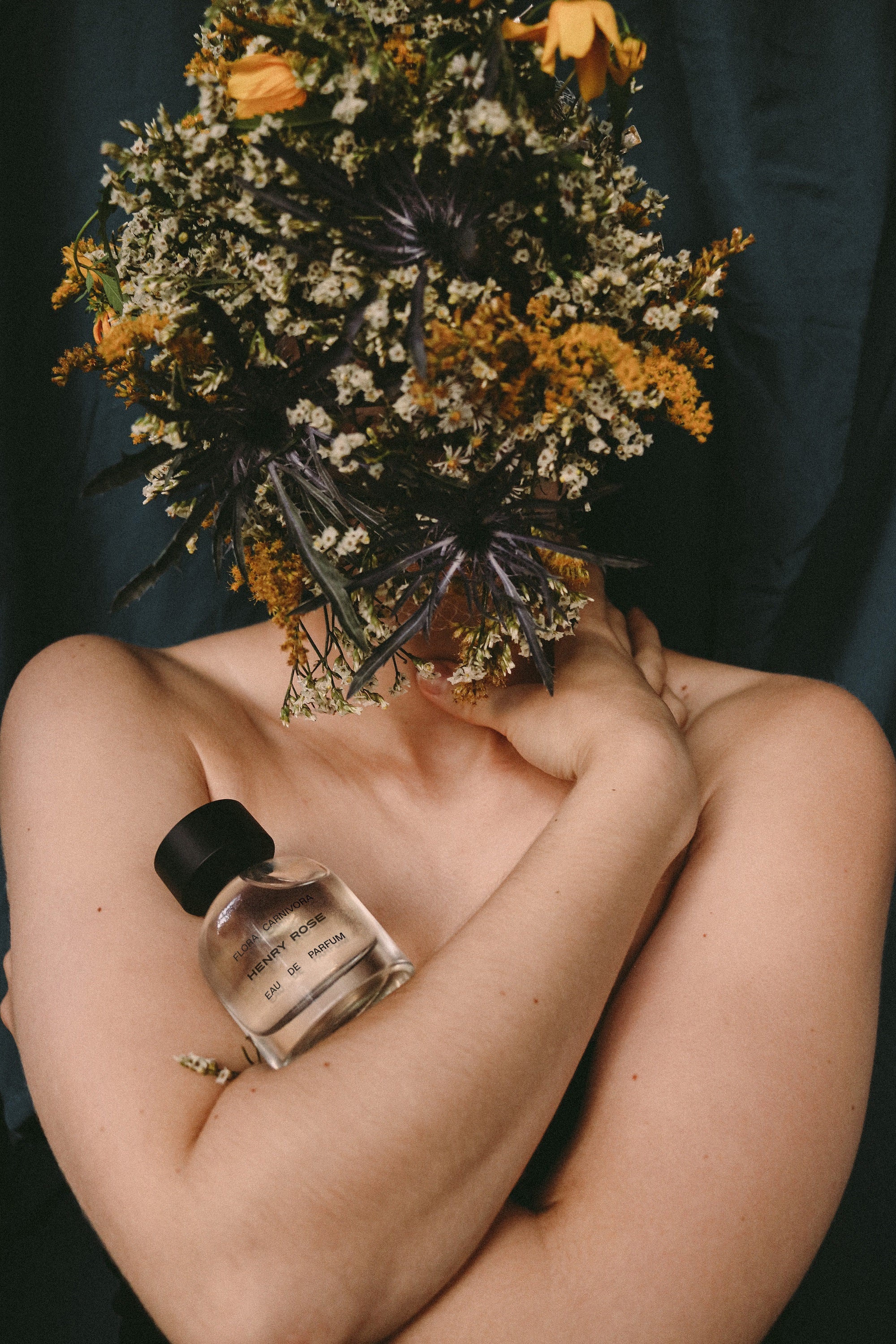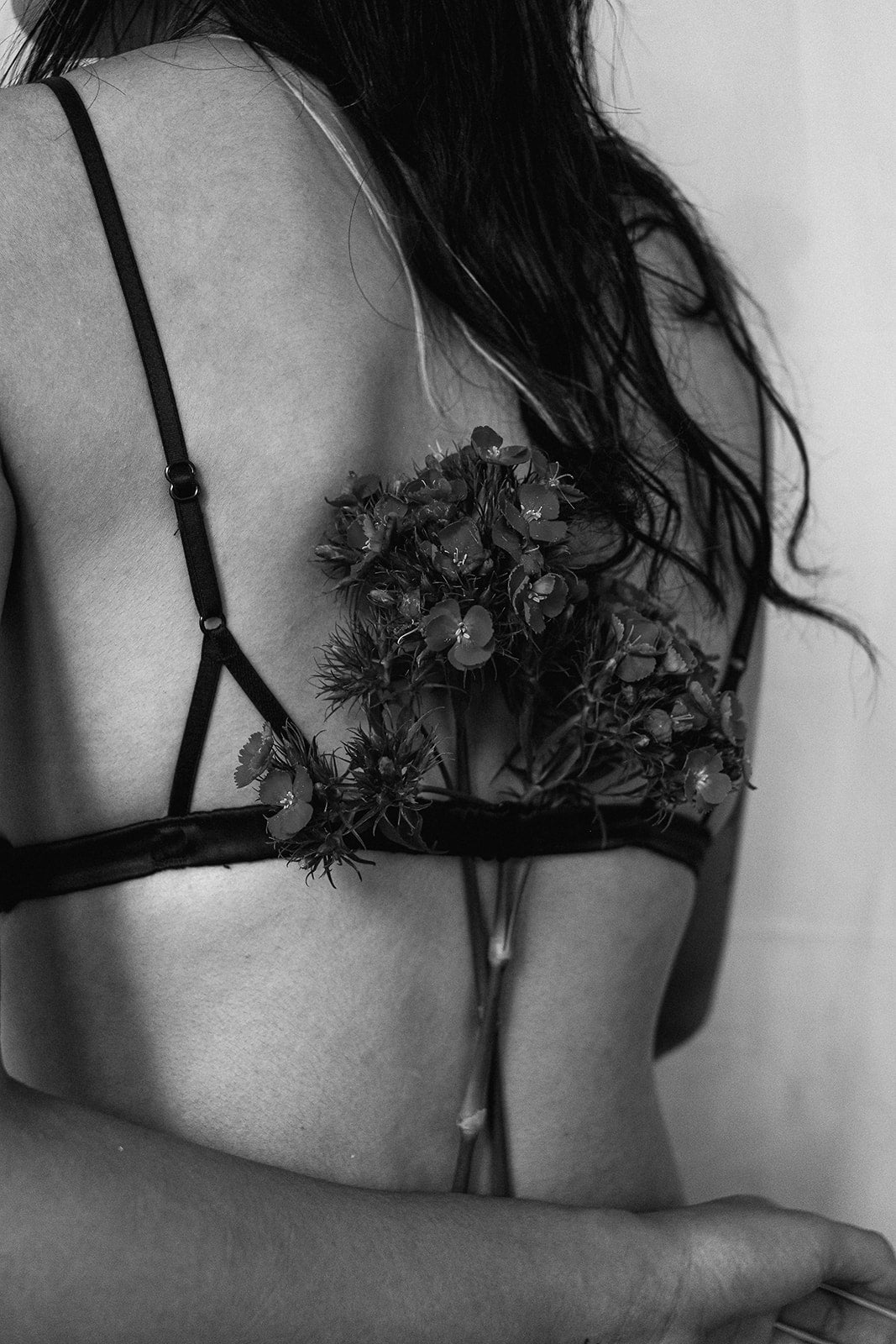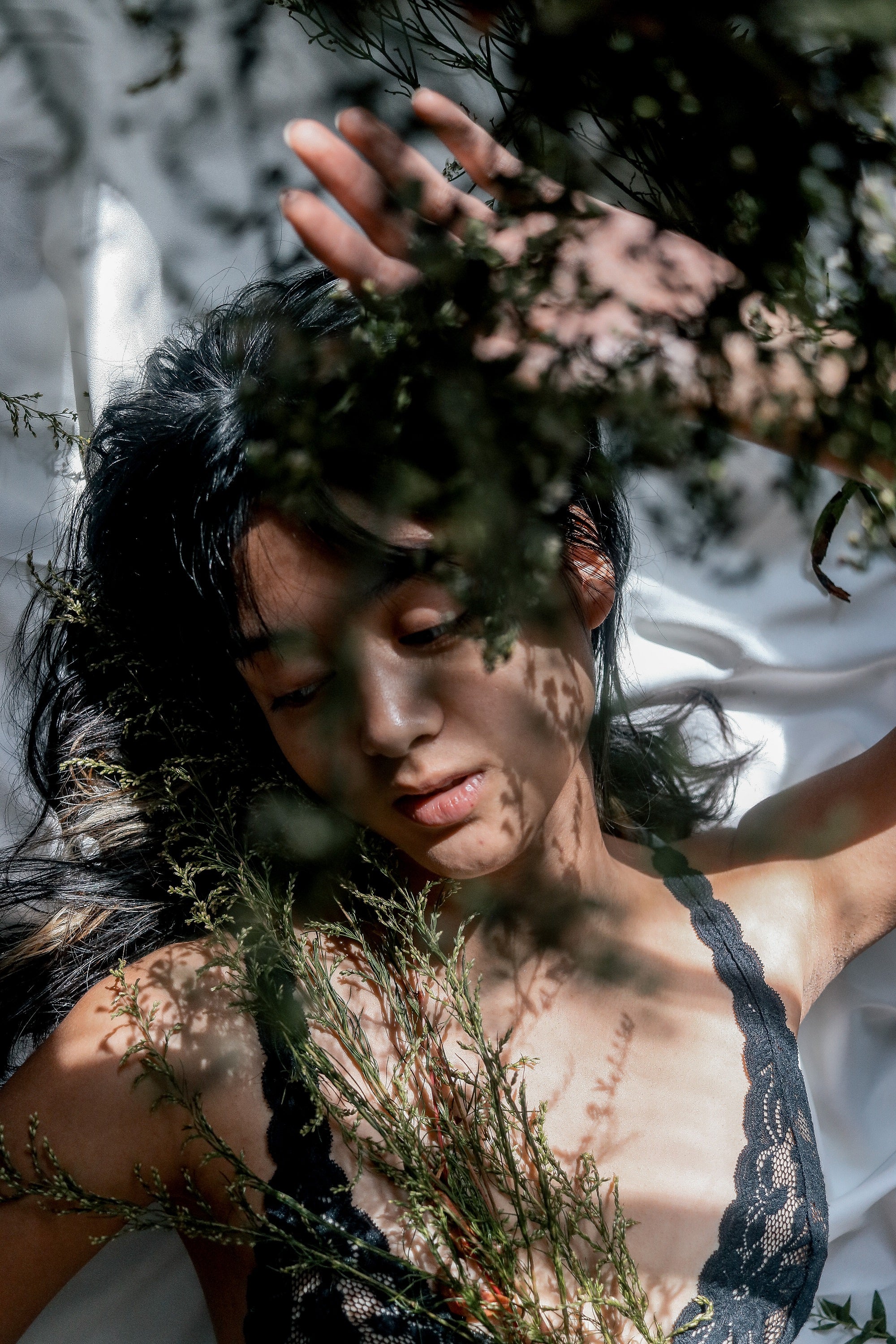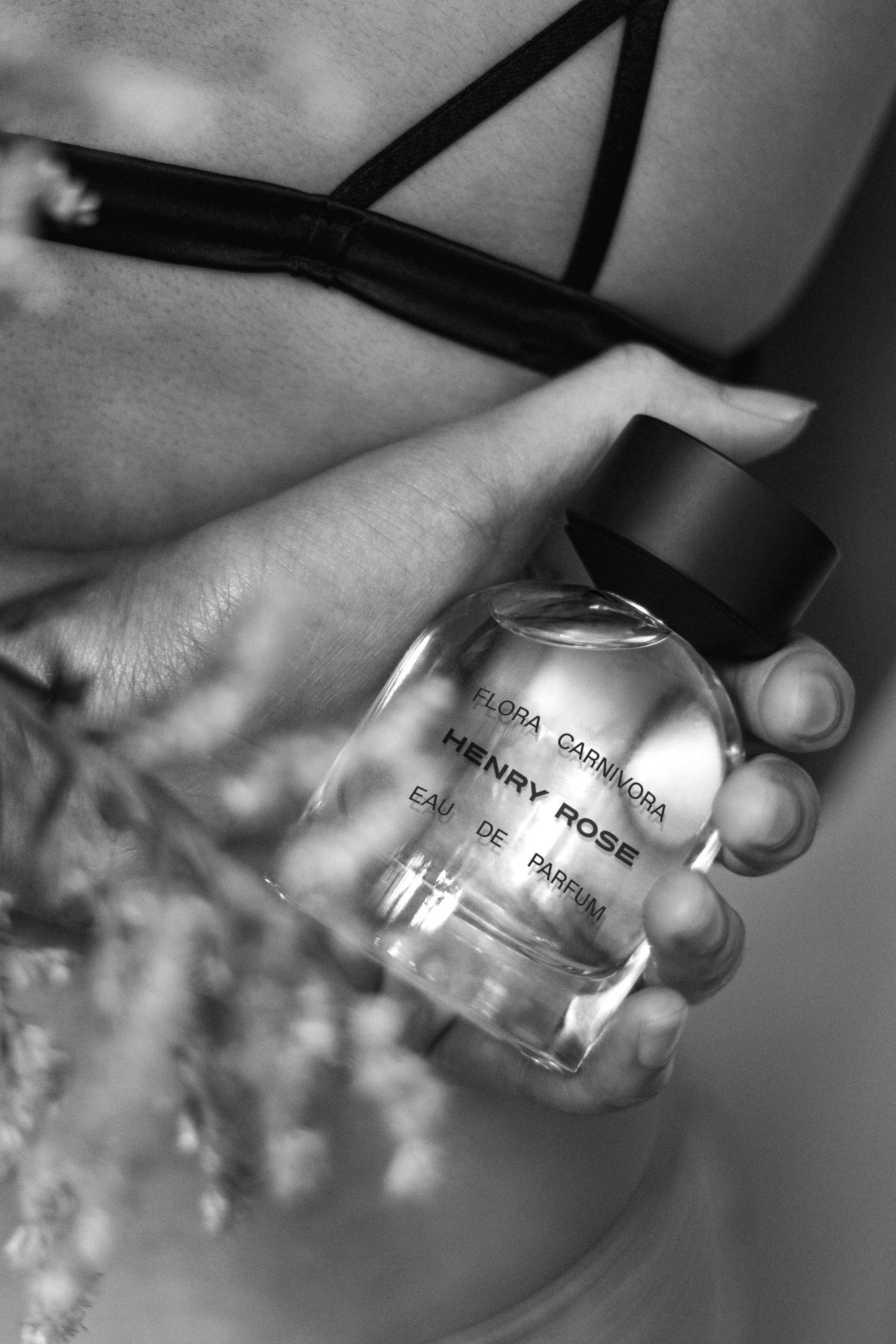 "Writer and a multidisciplinary creative entrepreneur living in Windston-Salem, North Carolina. Inspired by the contemporary "flash-form" narrative-an art form that neither requires nor offers resolution-Johnson asks complex questions on black through staged portraits.

Johnson uses mix-media, performance, textile, live floral, woven and braided masks, to navigate themes within intra and interracial conflict, identity evolution, intergenerational impact, Southern femininity, studies of relative time as it relates to African American/feminine beauty practice and other psychosocial studies."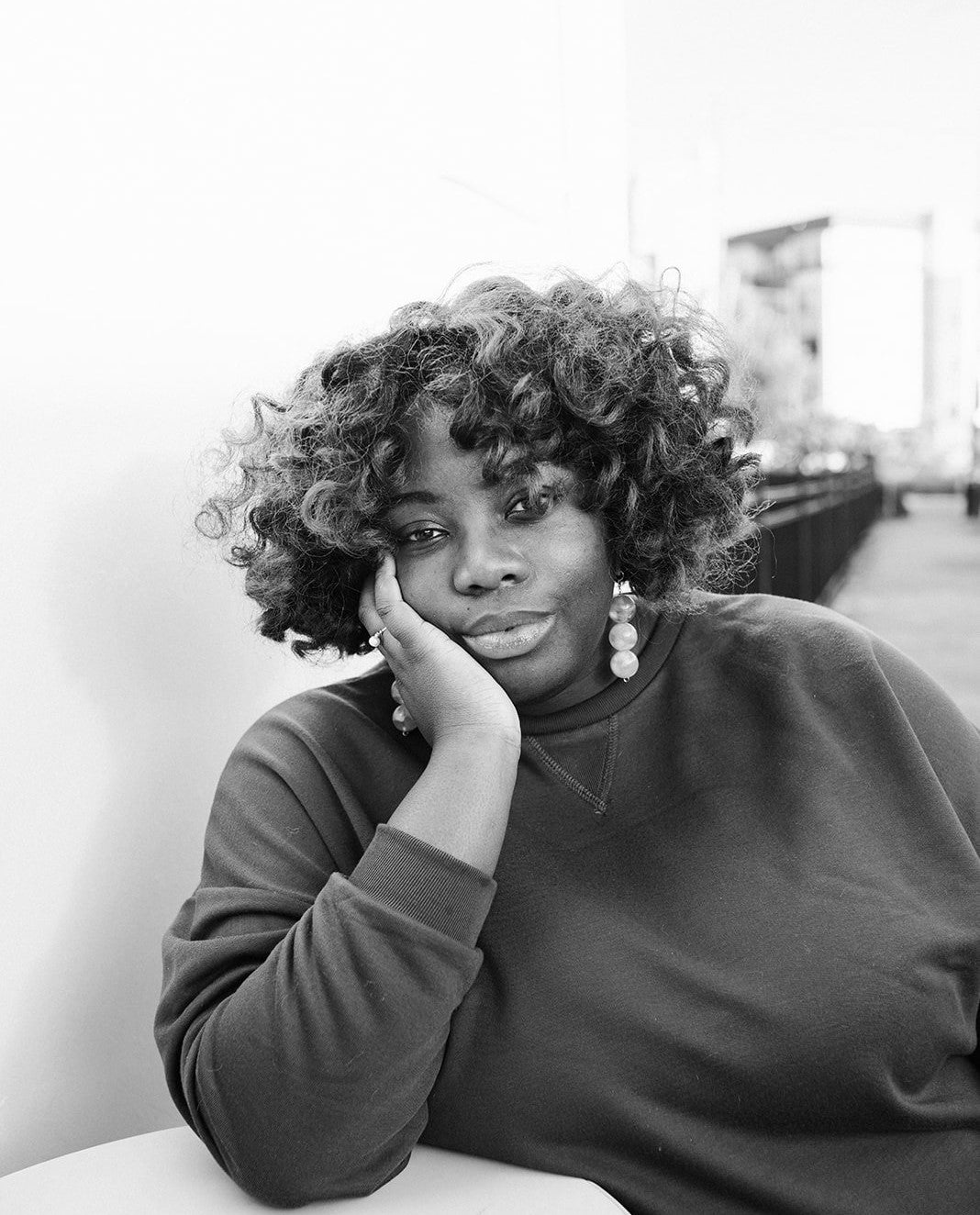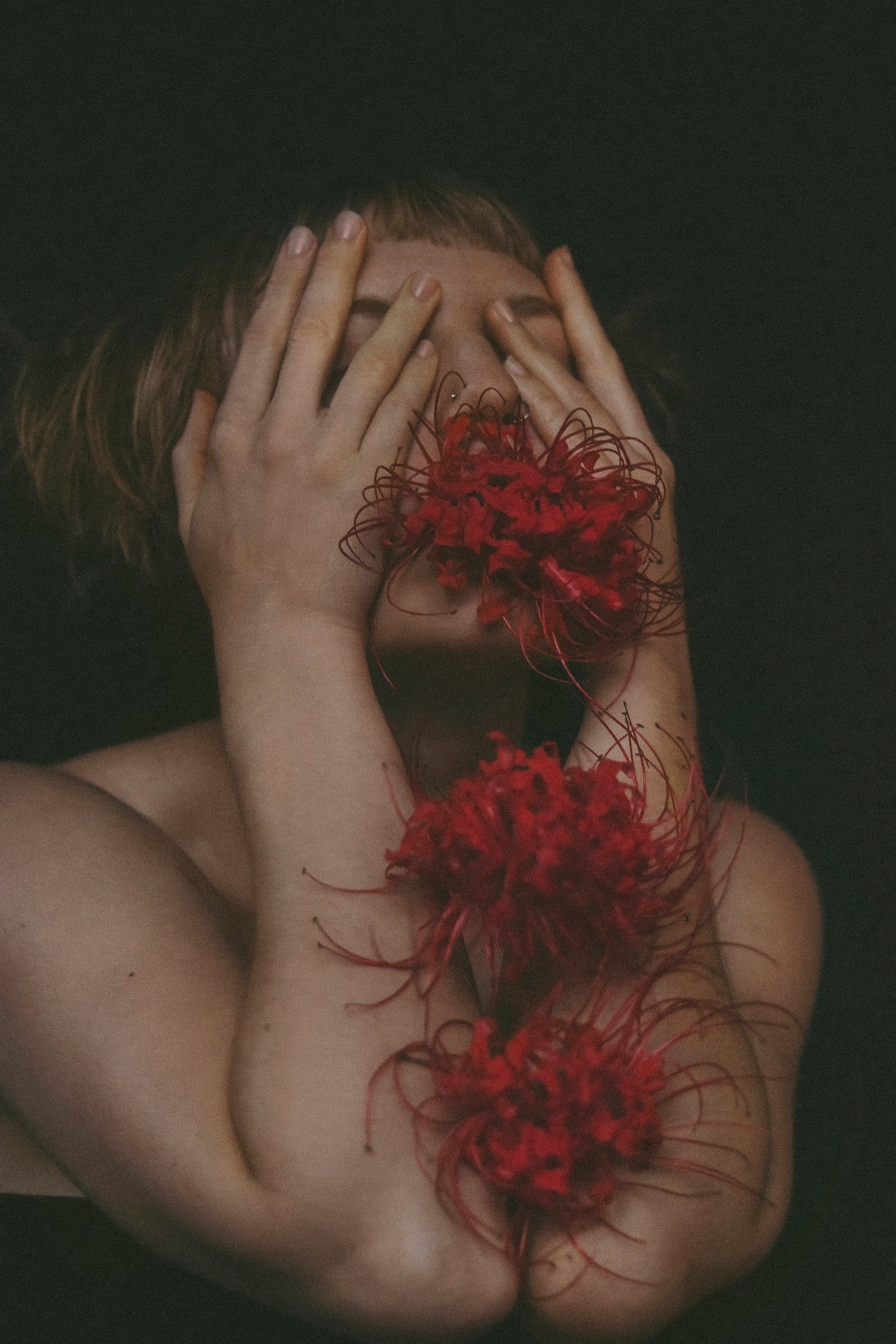 Instantly drawn into Ashley's emotional imagery and feeling a deep connection to its message. This led us to a natural collaboration with the artist for our newest scent, Flora Carnivora.