Fine fragrance with
nothing to hide.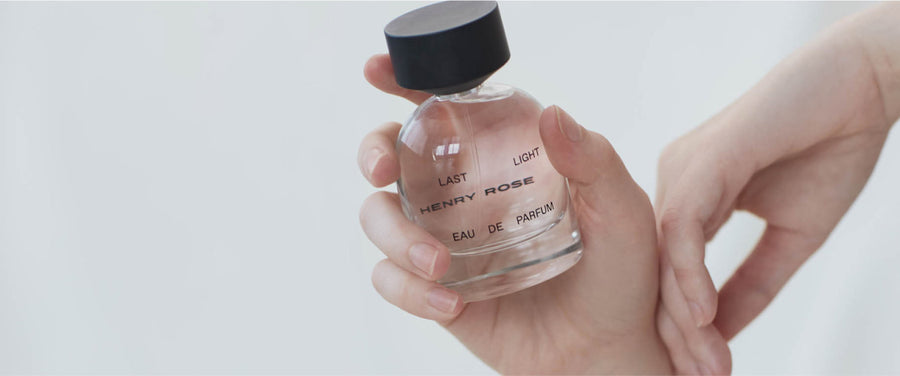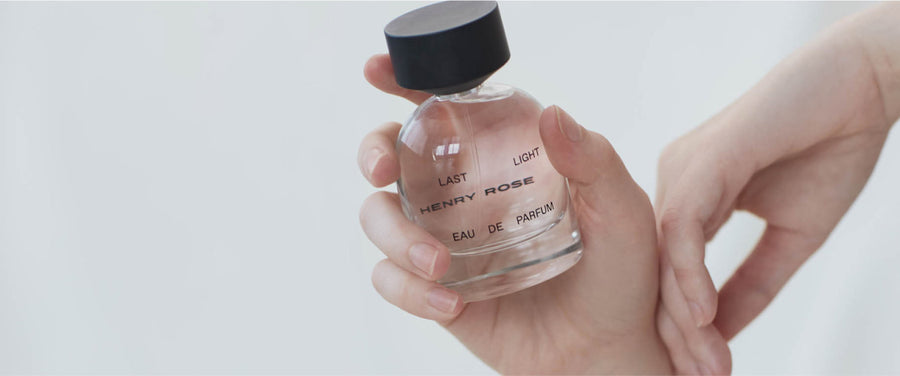 Everything we create has transparency, safety, and efficacy in mind. Our formulations meet strict beauty standards and health certifications. Explore our 100% transparent ingredient list and discover how Henry Rose proves you don't have to sacrifice quality for safety.

Cruelty-Free
No Parabens
No Phthalates
No Formaldehyde
NO KNOWN CARCINOGENS
NO KNOWN ENDOCRINE DISRUPTORS
Dermatologist Tested
It took over 10 years
The story of Henry Rose started over a decade ago. After failing to find a fine fragrance willing to fully disclose its ingredients, our founder, Michelle, sought to create one herself. Never sacrificing quality or safety, our philosophy was born from Michelle's commitment to high standards and her refusal to settle.

Working with IFF, EWG, and C2C, Henry Rose redefines what quality and transparency actually mean in fragrance. We seek the industry's most advanced certifications, no matter the challenge.

We will never compromise as we continue to strive to raise the bar even higher.
The first genderless fine fragrance Verified by EWG

EWG is a nonprofit organization and has taken on the role of personal care product "watchdog" since the government has very few regulations in this space.

If a product is EWG Verified™, it meets EWG's strictest health standards. This means the product does not include any of EWG's chemicals of concern and ensures that the product is safe for both you and the environment.

A mark you can trust with full transparency.
33

INGREDIENTS BANNED IN CANADIAN COSMETICS

85

INGREDIENTS BANNED IN EUROPEAN COSMETICS

25

INGREDIENTS NOT ALLOWED IN EUROPEAN HAIR DYES

27

INGREDIENTS KNOWN TO THE STATE OF CALIFORNIA TO CAUSE CANCER

8

INGREDIENTS KNOWN TO THE STATE OF CALIFORNIA TO BE DEVELOPMENTAL TOXINS
...EWG VERIFIED™ contains NONE of these ingredients.
To become EWG Verified a product's ingredients are evaluated for the following:

RISK OF CANCER: No known
DEVELOPMENTAL AND REPRODUCTIVE TOXICITY: No known disrupters
RISK OF ALLERGIES OR IMMUNOTOXICITY: Hypoallergenic
RISK OF ECOTOXICITY: No known risk of ecotoxicity
---
3 gold, 2 silvers, all shiny
Cradle-to-Cradle Certified® is the global standard for safe, circular, and responsibly-made products.

Leading brands, retailers, designers, and manufacturers across the value chain rely on the Cradle-to-Cradle Certified Product Standard to ensure the impact of their products on people and the planet is a positive one.

For more than a decade, Cradle-to-Cradle Certified® has helped companies innovate and optimize materials and products according to the world's most advanced science-based measures. Cradle-to-Cradle Certified® assesses the safety, circularity, and responsibility of materials and products across five categories of sustainability performance.
Material Health

No known carcinogens

Product Circularity

Enabling a circular economy through regenerative products and process design

Clean Air & Climate Protection

Protecting clean air, promoting renewable energy, and reducing harmful emissions

Water & Soil Stewardship

Safeguarding clean water and healthy soils

Social Fairness

Respecting human rights and contributing to a fair and equitable society
---
Certified Cruelty-Free
The Leaping Bunny Logo is the only internationally recognized symbol guaranteeing consumers that no new animal tests were used in the development of any product displaying it.
The Leaping Bunny Program provides the best assurance that a product is free of animal testing. In order to become Leaping Bunny certified, brands must comply with requirements in place that go beyond current laws. Specifically, companies must:
Adhere to a fixed cut-off date, an unalterable date after which neither the brand nor any of its suppliers and/or manufacturers may conduct, commission or be party to animal tests.
Set up a Supplier Monitoring System to ensure all their suppliers and manufacturers comply with Leaping Bunny criteria.
Be open to independent audits to ensure their Supplier
Monitoring System adheres to the Leaping Bunny Standard.
Renew their commitment to the Leaping Bunny Program annually.
---
Doing chemistry
the way nature does
Green chemistry principles are crucial to our evolution as a circular design company. Based on the well-known 12 principles, the IFF Green Chemistry Assessment Tool is used to assess our catalog and continuously improve to create derived natural fragrance ingredients.

These widely used principles—centered around energy efficiency, the use of renewable raw ingredients, and the avoidance of hazardous materials—are well integrated into our R&D practices, beginning at the earliest stages of design. For example, from the R&D phase to commercial production, our scientists use IFF's proprietary Green Chemistry Assessment Tool to quantitatively score the overall sustainability of our ingredient catalog, products, and processes.

Additionally, we are moving toward greater use of renewable carbon in our products. Carbon management is an important part of sustainable business practices and is increasingly valued by consumers. We actively seek to increase the proportion of bio-based carbon in all our fragrances.

All Henry Rose's fragrances are developed with respect to the Green Chemistry principles and have a very high Green Chemistry achievement percentage.
Almost all are between 90% to 100%:
above 98%